BRIEF HISTORY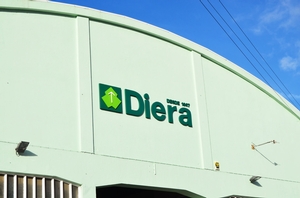 PIONEER...
In 1967, Diera starts its activity with the production of paints and varnishes; products with exceptional quality and, because of a good acceptance on the market, they generated an expansion of the company?s production. In 1975, Diera also starts to produce cements.


INNOVATION...
Since its foundation that the constant improvement of the product?s quality, as well as the search of new market segments, constitutes one of the priorities of the company. So, Diera defined such a careful growth and sustained strategy, that it originated the progression of the company to new areas (Diera Color - coloured joints, in 1997) and its geographical expansion (growth of the sale/wholesale places and opening of new factories).


INVESTMENT...
The efforts of Diera to detain the best technological and human means as a way of guaranteeing the general quality of their products, originated a specialised formation of a work team constituted by 40 elements and the creation of new factories. Diera has today three factories located in Matosinhos, Rio Maior and Santo Tirso.


QUALITY...
The whole range of Diera products have an exceptional factor: Quality. In 1981, the company obtained the "International Trofeo Mueble Europa", and was recently distinguished with the prize "Best Customer" by Cimpor.


LEADERSHIP...
Diera assumes the leadership on the market in several sectors of its area. Specialist on varnishes, this company produces for the main national parquet manufacturers (wood and cork), among them is Amorim Group, and it exports direct or indirectly for more than 20 countries in Europe, Africa, Asia and America. Today, Diera is the greatest Portuguese manufacturer of cement-glue and mortars.