DIERA VARNISH WOODGARD
Aqueous varnish to protect and beautify wood materials in exterior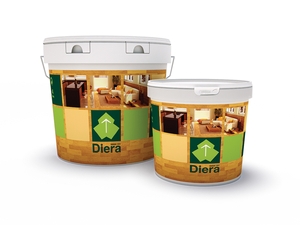 Aqueous varnish based on a acrylic dispersion and a new nanopigments technology, therefore the colours have an excellent UV resistance.
Shows a flexible and microporous film, with good blocking properties, easy to apply and odourless.
Suitable to protect and beautify wood elements in exterior, such doors, windows,shutters, it can also be used in interior.
Can be used to repaint surfaces previously painted with other varnishes.