M.Ou.Co Hotel - Oporto
Winner of the National Prize for Urban Rehabilitation 2022 (Tourism category)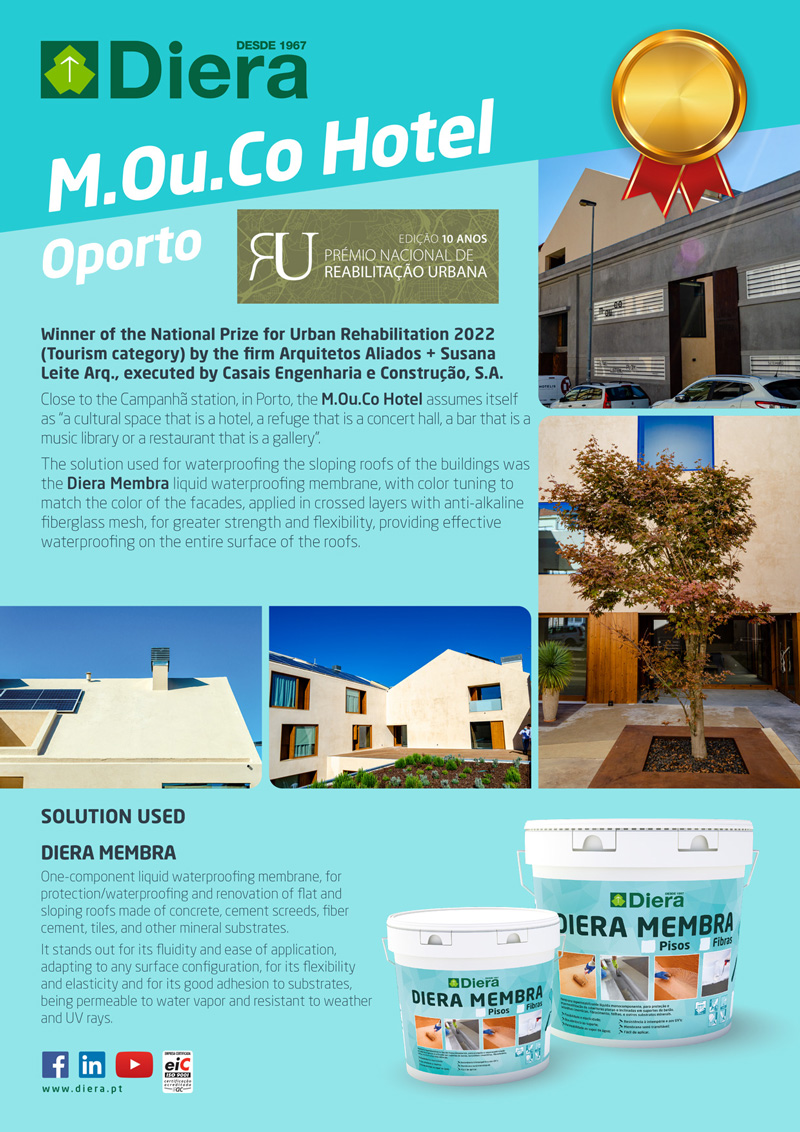 NEW PRODUCT CATALOG
Available for download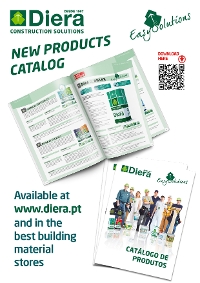 It is now available at the best Building Supplies stores, and at
www.diera.pt,
the new Diera Product Catalog.
Divided into two large sections, Mortars and Paints, with their respective subsections reflecting the reach and strength of our extensive product range, this new Catalog symbolizes Diera's diversity and dynamism, with comprehensive innovative solutions that embrace all stages of the construction process, and thought out in detail to ensure maximum quality and effectiveness in applications.
Download it now, or order a copy from your Building Supplies retailer.
Diera TC MONOFLEX
Flexible monocomponent waterproofing mortar
Flexible monocomponent waterproofing mortar, type CM class P according to NP EN 14891: 2018.
In exteriors is suitable for terraces and balconies. In interiors is indicated for bathrooms, showers and environments subject to strong humidities and micro-fissured surfaces based on cement (since stabilized).
know more ++
Finalist of the National Prize of Urban Rehabilitation
Category Residential Use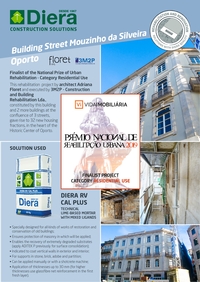 Finalist of the National Prize of Urban Rehabilitation - Category Residential Use
know more ++